Passion Fruit Pavlova Cupcakes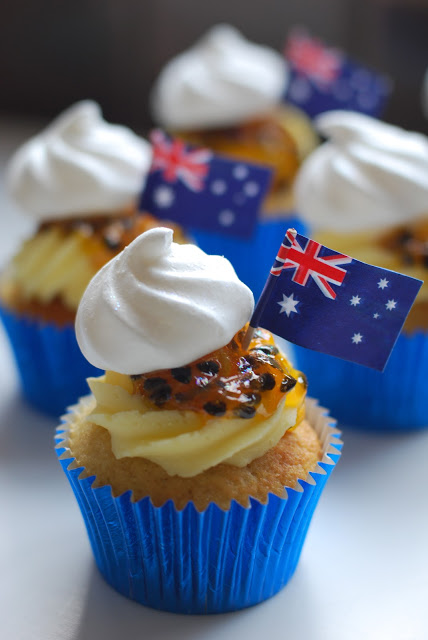 Yes I'm aware it's no longer Australia Day, but I was jet lagged then and wasn't up (off the couch) to making these. One thing I noticed while in Australia was that pavlova is on every menu. Even the McDonalds McFlurry flavour was passion fruit pavlova. To recreate this dessert in a cupcake I made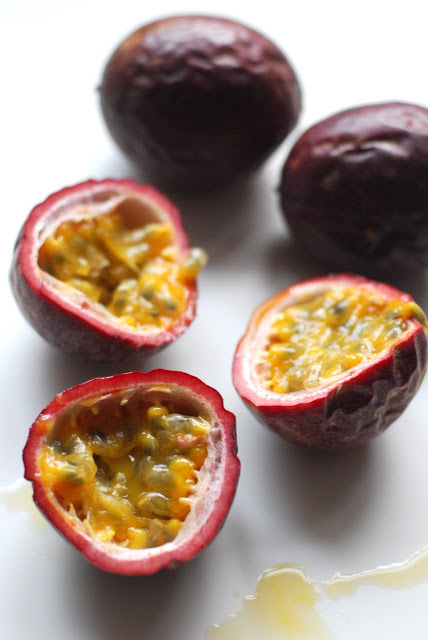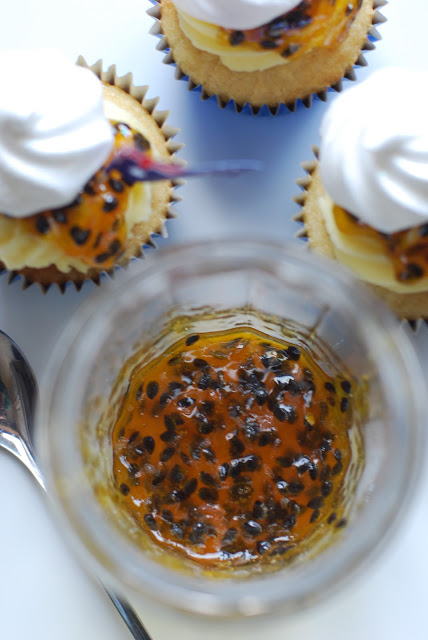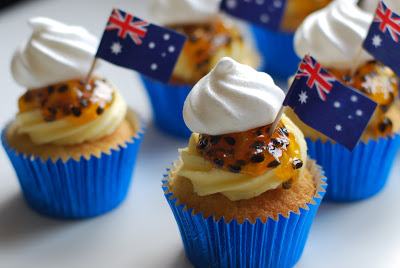 Passion Fruit Buttercream – for 6 cupcakes
250g icing sugar
110g unsalted butter
sieved pulp of two passion fruit
Cream the butter for a few minutes then beat in the sieved passion fruit. Add the icing sugar and mix until completely combined and smooth.
Passion Fruit Jam
1/2 cup caster sugar
1/2 cup passion fruit pulp (2 passion fruit)
50ml water
Put the sugar, passion fruit and water in a saucepan and heat until the sugar has dissolved. Then turn the heat up and leave on a rolling boil for 5 minutes. You can test its setting point like this. Pour in a jar and leave to cool. It only makes a small amount, to make more just scale up the recipe.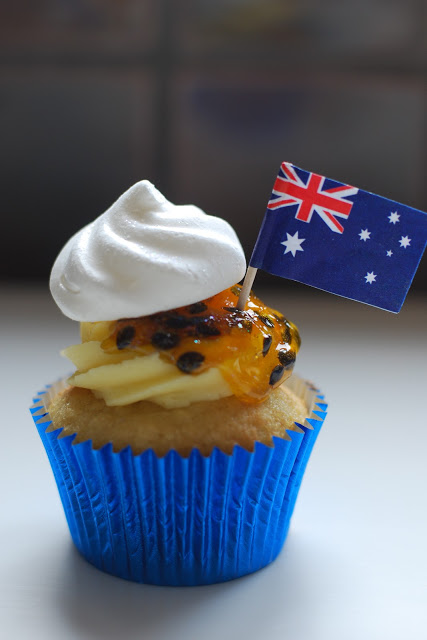 Follow