Wimbledon Macarons
miglior sito per acquistare viagra generico 50 mg a Roma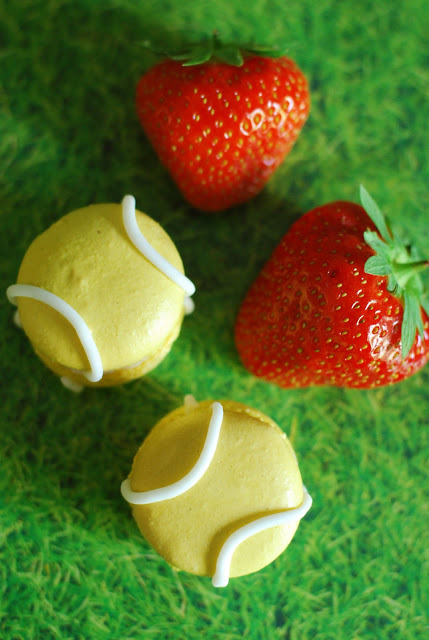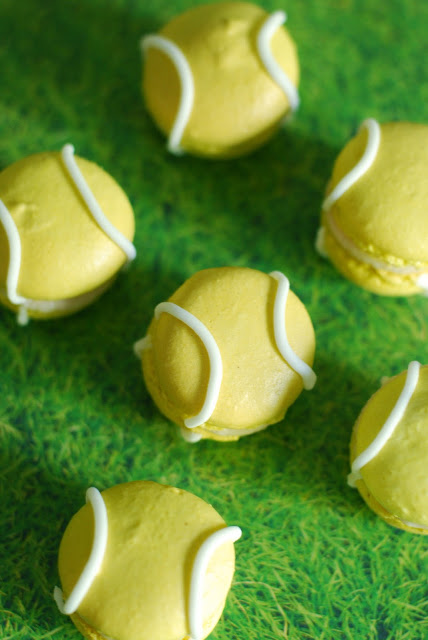 There is something special about Wimbledon. Not only do I love watching incredible players gather at SW19 to play some unbelievable tennis, but I also love all the traditions that go along with it. The Pimms, the white clothing and the strawberries and cream. Last year we had a Wimbledon party and I have already made Pimms macarons this summer, but I couldn't let these amazing two weeks go by without celebrating it in some way. My sister thought that tennis ball macarons would be perfect and I chose to combine them with a strawberries and cream filling to capture a small part of the Wimbledon experience. I began by making the shells which I coloured bright yellow using this yellow colouring paste, with a touch of this lime coloured paste. When they had completely cooled, I piped white icing on to each macaron half  to look like the markings on a tennis ball. After that had set I sandwiched the halves together with the strawberries and cream filling and put them in the fridge. These might be my favourite macarons so far as they almost look like little round tennis balls. They taste light and fresh, and are the perfect treat for some summer-time tennis viewing whether you're watching from Henman Hill or the sofa.
follow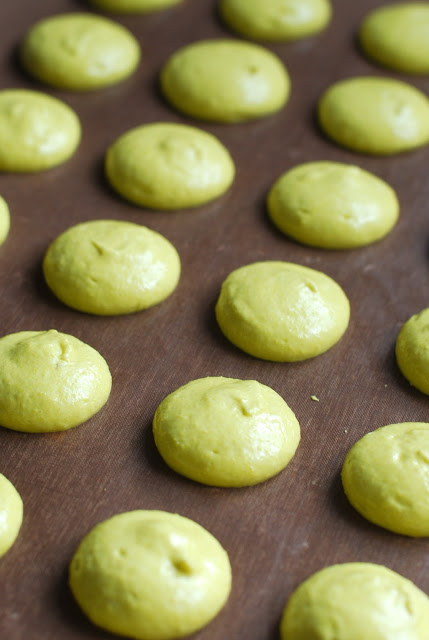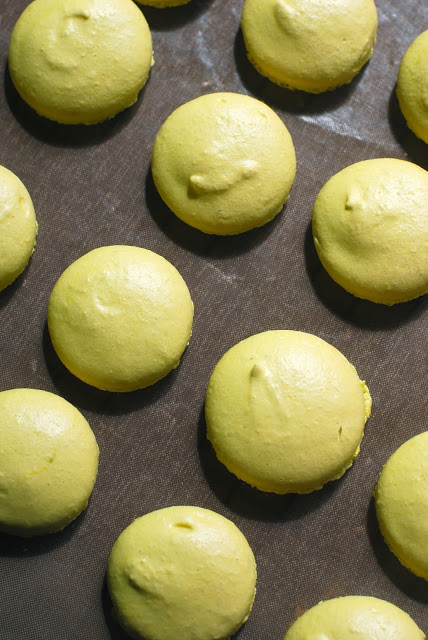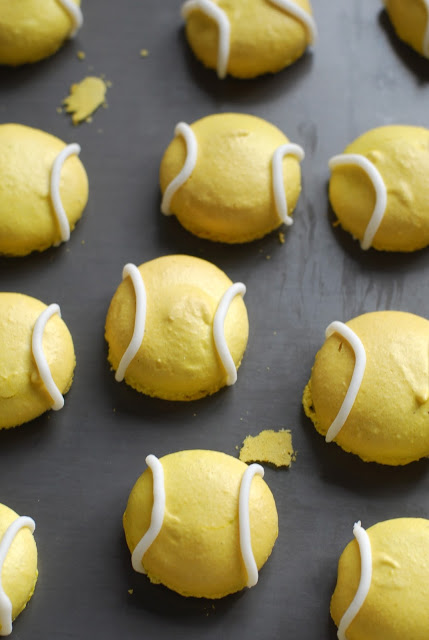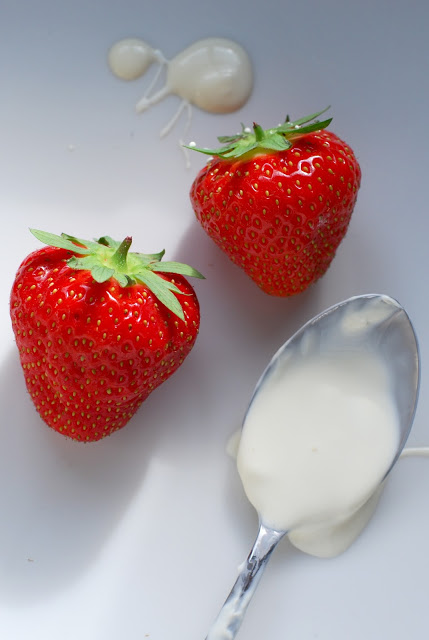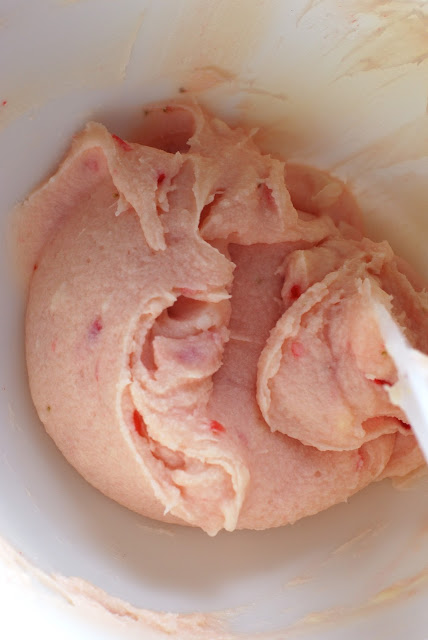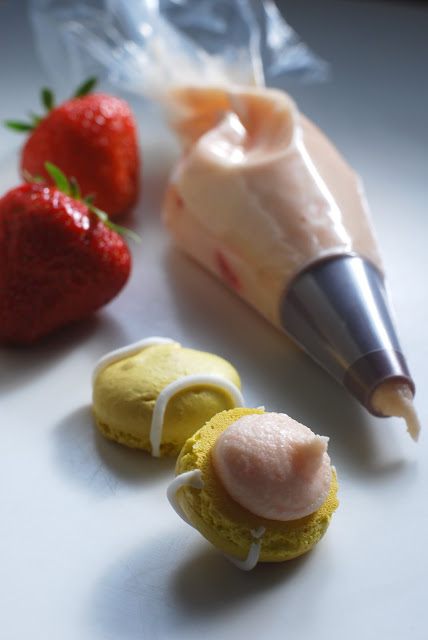 Strawberries and Cream Macaron Filling
follow site (for approx 30 whole macarons)
go to link 250g icing sugar
http://cinziamazzamakeup.com/?x=miglior-sito-per-comprare-viagra-generico-200-mg-spedizione-veloce-a-Venezia 80g unsalted butter
http://cinziamazzamakeup.com/?x=levitra-generico-20-mg-consegna-in-italia 1 1/2 tbsp double cream
http://cinziamazzamakeup.com/?x=acquistare-viagra-generico-50-mg-a-Firenze 1 huge strawberry or 2 smaller ones
http://cinziamazzamakeup.com/?x=dove-comprare-viagra-generico-50-mg-pagamento-online-a-Parma In a mixer beat together the icing sugar, butter and double cream until just combined. Quarter the strawberry and beat in until the filling is smooth but there are still some strawberry pieces visible.